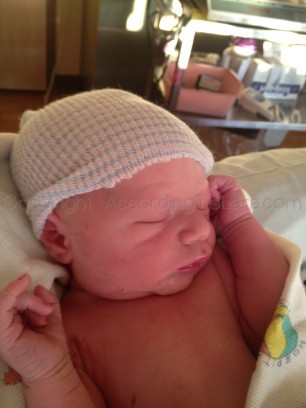 Sweet baby boy,
There stands a book on your nursery bookshelf entitled, "On the Day You Were Born."
I have been waiting…waiting…waiting to read it to you, and to finally be able to tell you about the day you were born.
You began your birth journey, almost to the minute, at midnight on your due date. Your father and I marveled at your punctuality. It seems that from the very beginning, baby boy, you have astounded us with your ability to come when we've asked for you. As though you have been waiting for us to be ready, instead of the other way around.
Your entry to the world was longer and harder than we expected.  Years from now, when you threaten to get a tattoo or join some sort of religious cult, I will remind you of this, how I fought to escort you into this world for hours, and hours, and hours, without so much as an aspirin, before reaching a breaking point I never knew existed.
Then, sweet boy, I asked for much more than aspirin.
You arrived fashionably late, to a room full of people cheering you on.  I'll never forget the moments right before you arrived, the sheer joy in your father's voice as he fought back tears gathering the words to tell me you were almost here.
And then you were here.  And for all the years and months I've spent wondering what you might look like, I saw you and my heart said, Of course this is you.  Of course.  This is who I've been looking for my whole life.
For months we have foolishly been telling people how excited we were to meet you.  But in that moment, it didn't feel like we were meeting you.
It felt like we found you.
Everything after that is hazy.  I asked how you were, if you were okay.  The nurses assured me you looked wonderful.
I remember that they said wonderful.
Your father and I both agree.  You are the closest we will ever come to magic.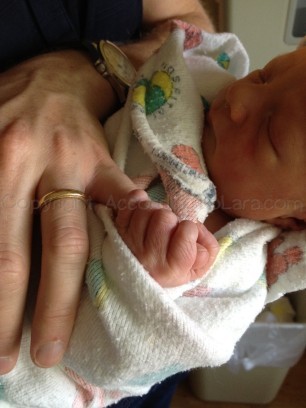 "And as they held you close

they whispered 

in your open, curving ear,

'We are so glad you've come!'"