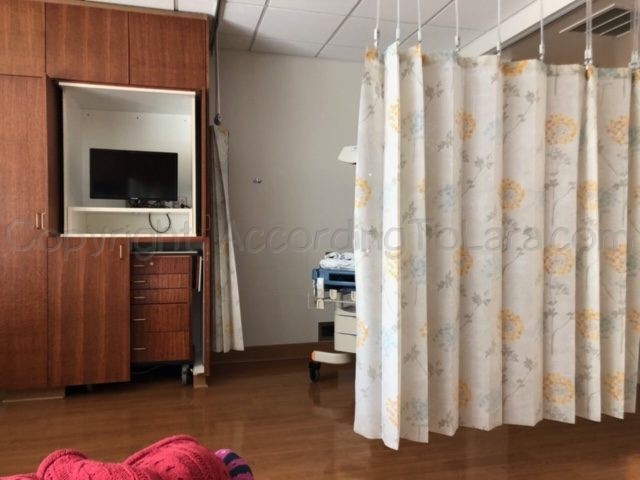 Birdy,
Writing about the difficult parts of this is proving too much, so I'm going to keep this lighter.
I want to talk about the staff here.
Daddy and I used to watch a lot of Grey's Anatomy, and we would always joke, "Doctors and nurses DON'T LOOK LIKE THAT. They just cannot all be this young and attractive."
I don't know if it's my own self image right now, or if this hospital is actually a Shondra Rhimes set, but everyone around me is suddenly celebrity-level good looking.
On day 1, a young doctor who looks like Meghan Markle performs an impromptu ultrasound.
On day 2, and this one was verified by Daddy, my night nurse is a DEAD RINGER for Reese Witherspoon (except, I had to warn him, don't say anything to her about it because she gets visibly irritated).
On day 3, I swear that the anesthesiologist at our consult looks like Prince Harry, but Daddy doesn't see it. (Side note, at the end of the consult, Harry asked me, "So, that was the most questions I've ever had…what do you do for a living?" I explained that I just stay at home. Harry said, "Oh…so you just, like, read a lot?" (Daddy coughed, "PhD in Anxiety")
These wonderful people are all seeing me at my absolute worst, and it's pretty mortifying. They smell good and they are giving themselves to helping me do the humblest of things, and I wish I could be meeting them under normal circumstances–when I am not swollen to NFL linebacker size, in a hospital gown and mesh panties, with dirty hair and stinky breath. I want to tell them, I want to scream at them, that I am not normally like this: That I am usually presentable and clean and wear regular clothes and have a good standard of hygiene (well, most days anyway).
Friends and family sneak me in food when it's convenient (I say sneak, but I am not on a restricted diet—this high blood pressure is a symptom of the preeclampsia, not my lifestyle), but I am pleasantly surprised at the decency of the hospital food. The nurses tell me they just brought in a new chef from Golden One. My favorite so far has been the broccoli beef with brown rice, but for lunch today I've ordered the house made mac and cheese.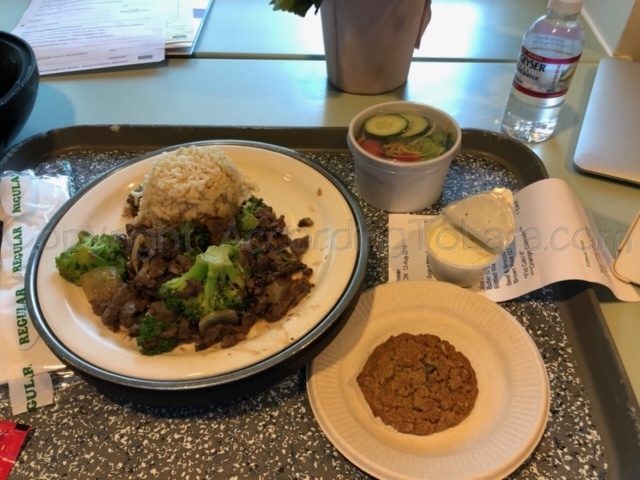 Still, Birdy, it's not lost on me: we aren't at the Westin in Maui anymore.
Slowly I am trying to form a routine and adjust to the hospital schedule. Meals can't be reheated and there is no fridge, so when the macaroni and cheese arrives right at noon and I'm not really hungry yet, I still eat it, because frankly, I get enough cold mac and cheese at home.
Plus, you never know when someone will be popping in for vitals, blood draws, a consult, etc.
"Total Loss of Control" is the theme now. It's not a great look on me, not at all, but I will figure it out for you. I have to.