A lot of readers have written to ask me for a status update on my weight.  Most followed my weight loss journey on my old blog (RIP), and a few are aware that I gained some weight back after I stopped blogging.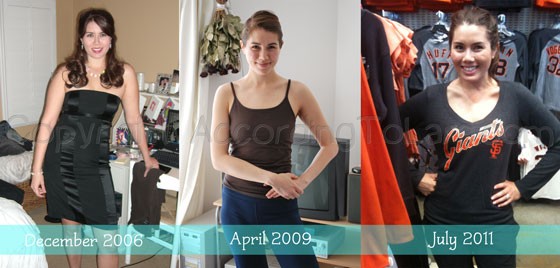 When the lovely Annelies from Attune Foods contacted me to write a guest post for Weight Loss Wednesday about my weight story, I thought it would be the perfect opportunity to share my current perspective.  It still doesn't go into detail about the number on the scale; I imagine for me that this will continue to change, for better or worse.  Its intent is merely to share with you the evolution I've experienced with food, exercise, and body image.
Even since writing this piece about a month ago, more change has occurred as I continue to forge a better relationship with my body.  In that respect, perhaps this isn't the last word on weight, because this is a journey I am sure to be on for a while.
For now, if you are interested, check it out:  Confessions of a Yo-Yo Dieter.