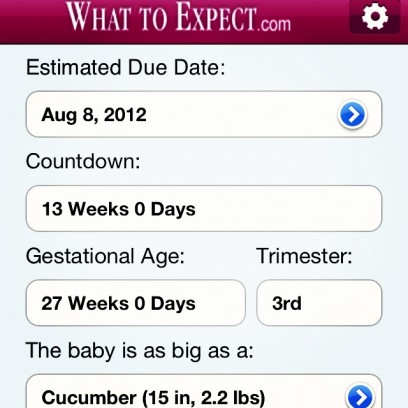 I'm officially 2/3 of the way through this pregnancy!  You guys were right; things really did get better in the second trimester.  After a fairly typical, rocky first trimester, I was pretty skeptical that things would magically improve, but I guess it's not called "the golden trimester" for nothin'.
The highlights were abundant and the lowlights were sparse.  Here we go:
The Good
No more nausea.  When I was still vomiting at 17 weeks, I thought I might be doomed to nausea for the whole shebang.  Things quickly turned around and by our 20-week ultrasound, I was feeling fine.
Tons of energy.  We've been moving furniture and sorting through boxes to prepare the nursery.  I've been consistent with my Bradley Method exercises and walking anywhere from 1-5 miles a day.  I've been cooking and cleaning again, and generally enjoying my place back among the living.
Things got real.  For us, the reality of the pregnancy really hit once we found out we were having a baby boy.  Perhaps this would have happened at that point in the pregnancy regardless of whether we found out, but our world seemed to really turn upside down (for the better) once we could envision a little man coming into it.
Kicks.  How could I forget kicks?!  Right around week 20 is when I finally started to feel movement.  Now, he's kicking like crazy.  It's amazing and weird and mind boggling.
I'm finally looking pregnant.  And not just, you know, extremely well fed.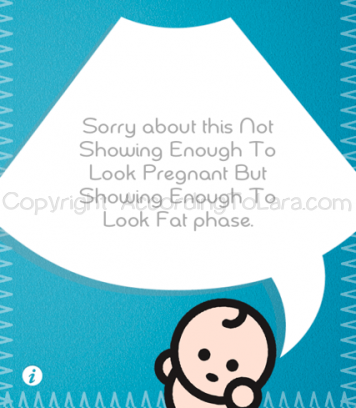 Source: Wee Mail App
The Not-So-Good
Nothing fits!  I guess this is the downside of being pregnant.  Duh.
Awkward conversations.  This is probably not a universal "symptom," but as we prepare to have a baby, we've had to have some conversations we would rather not have with the people that are closest to us about issues like vaccinations, baby names, and the like.  Warning to first-time parents: you will be questioned about every decision you make.  
The glucose tolerance test.  Fasting, chugging a sickly sweet syrup, and getting my blood drawn three times in the span of two hours was not a pleasant experience.  Enough said.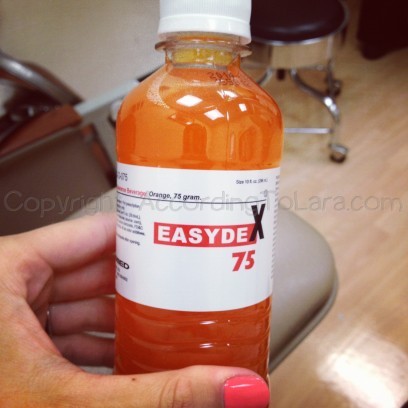 Other than that, it really has been an exciting and happy few months.  I'm thrilled to be in the last trimester, but also a little sad that these months were "as good as it gets," as far as pregnancy goes.
Moms, what can I expect in the third trimester?