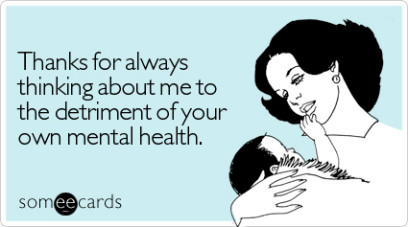 I don't know what I did with my time and money before I had dogs, a baby, and a house.
At any rate, I'm popping in to share a little of what I'm reading lately.  I'm on a Facebook hiatus (more on this soon), and I'm finding that I have more time in the evenings for reading.
I apologize to any non-parent readers but I'm admittedly a little tunnel-visioned these days as I prepare for the Terrible Two's and beyond.
Books
Positive Discipline: The First Three Years
:  This was recommended to me by a friend with a similar parenting ethos.  I found myself nodding my head as I was reading, taking notes, and repeating almost the entire book out loud to Matthew.  I've been looking for some guidance that is in line with my beliefs for some time now, and I think the Positive Discipline series is that guidance.
Bright from the Start: The Simple, Science-Backed Way to Nurture Your Child's Developing Mind from Birth to Age 3
:  I really should have read this sooner.  I tried to cheat and have Matthew read it for me, but then wasn't satisfied with his summary, so now I'm reading it properly.  So far it has pretty much reinforced what I already thought was true: that being present, speaking, and reading to your child as much as possible are the best things you can do for their growing brains.  It does have some good ideas for engaging activities, and I really like the reassurance that I'm not totally crazy speaking to someone who cannot yet speak back to me.
Raising Boys: Why Boys Are Different – and How to Help Them Become Happy and Well-Balanced Men
:  Yes, I'm reading more than one book at a time right now.  This is not entirely unusual.  I have only just started this one, but I like it so far.  I read a million reviews on Amazon before choosing books on raising boys.  It was difficult to find ones that didn't overly emphasize religion or seem to do nothing but reinforce gender stereotypes.
Raising Cain: Protecting the Emotional Life of Boys
:  I haven't started this yet, but it comes highly recommended by someone I respect and trust a great deal.  I believe very much that boys need to be nurtured as much as, if not more than, girls, and that the "toughen him up to be a man" way of interacting with them does more harm than good.  I'm pretty sure this book emphasizes as much.
The Mama's Boy Myth: Why Keeping Our Sons Close Makes Them Stronger
:  Ok, I actually read this months ago.  I'm including it here because if you're interested in the last two books I mentioned, you'll be interested in this one, too.  It gets a little redundant toward the end but I think it is still valuable.
Online 
Quality Preschool Is the 'Most Cost-Effective' Educational Intervention:  A good reminder as we prepare to sell our souls to pay for preschool.
Are We Raising Emotionally Whole Children?:  A reminder to be more gentle with ourselves and with our children.
How to Children Learn to Regulate Their Emotions?:  I'm really into emotional IQ, if you couldn't tell.
Want Smarter Kids?  Space Them (At Least) 2 Years Apart:  My next wave of books is all about siblings–the pros and cons of having more than one child, and the advantages of a larger space gap between them (which is what we're thinking if we have #2).
"You're a stay-at-home mom?  What do you DO all day?":  This post was highly controversial, I know.  But I love it.
What are you reading?