You may know by now that I am a hopelessly addicted list maker.  I practically have lists of the lists I want to make, and I'm only half kidding.
Among my pile is a list of "One Day" projects.  These projects mostly pertain to household organization, like creating a recipe binder, and equally straightforward-yet-time-consuming tasks such as "Learn basic knife skills," and "Stock a basic bar."
I am in no particular hurry to get to these projects, but I figure there is no time like the present to get a start on them.
I have thus decided to begin the project of perfectly organizing all of my photos–both digital and in print, as well as setting up a a system I can realistically use for all future photos.  This is no small task, as we are quite liberal with picture-taking around here.
I have about a million of those shots.
I know there is a big fancy world of online scrapbooking that I could pursue, but I want to keep it simple.  I plan to take only my favorite digital photos and create photo books using Snapfish, starting with our wedding photos (which were never properly printed or put into an album of any sort.  Oops).
Depending on how many photos this ends up being, I'll do an album for each year since I started taking pictures (circa 2002), but I'll hopefully be able to combine some of the more non-eventful years.
Bigger events (i.e. wedding and honeymoon) will get their own album.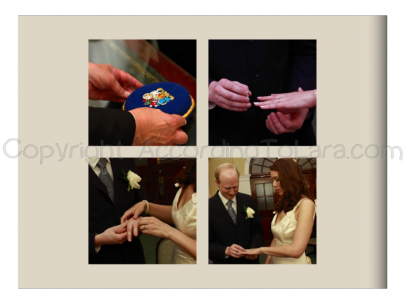 The ones that don't make the cut will be stored on my external hard-drive, organized by month and year.
I don't have a solution for the printed photos yet.  Back in high school I dabbled into scrapbooking, but that is just so much work, especially since I have no interest in printing photos other than for framing.
How do you organize your photos?
ETA: Snapfish is having a special for 50% off as many photo books as you like!  It lasts until October 19.  Coupon code: OCTBOOKS