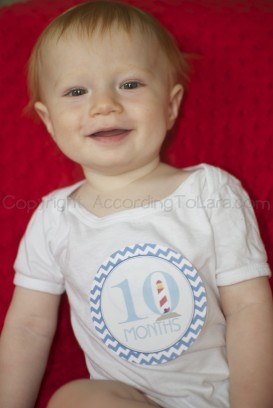 Dear Baby G,
It's first birthday party season.  Do you know what that means?  It means mothers all around me are frantically planning flashy, cutesy, craftsy parties to celebrate the fact that we survived our first year of parenthood.  To pat ourselves on the back for keeping you tots alive for an entire 365 days.
You should know that your mother is neither flashy, cutesy, or craftsy.  If I manage to pull off something that resembles anything of the sort, it will be because I had a lot of help.  Because if there is one thing that your mother is, it's bossy.  Learn the art of delegation, kid, and you will be just fine in life.
This month has been one of our better months together.  Perhaps it's because I am painfully aware of your fleeting infancy, but I have had more patience when you throw food on the floor, wake up after a 30 minute "nap", or have a freak out in the backseat of the car.  Or perhaps that's also because I've started drinking margaritas again.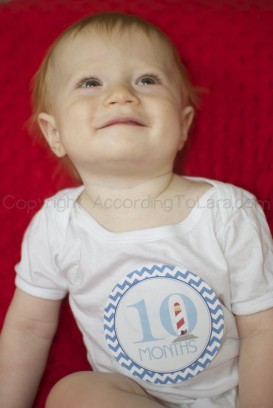 Your eyes are slowly changing color.  I don't know how they will end up but right now they are this beautiful sort of hazel gray.  They light up when I offer you water, which is apparently the baby equivalent of Mommy's margarita.
As of today, you are officially in your big boy car seat.  You still have over ten pounds to go to outgrow the infant seat's weight limits, but you are so long that we had to upgrade.  I suspect you come by this long and lean thing from your father, as you do 99% of your other physical traits.  In fact his latest justification for his ever-shedding head of hair is that you stole all of it.  But perhaps the one thing you can curse me for come track season is your flat, wide feet.  For those I apologize.
You deserve better really, but frankly you're stuck with us.  So as we hobble toward the finish line of your first year, my promise to you is this:  that as your mother, I will always do my best.  So grab your margarita (err, sippy cup), and let's party.
Love,
Mommy.